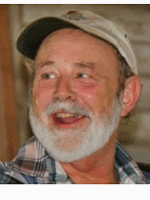 James D. "Gator" Fiske, Historical Interpreter and Music Events Coordinator for the Florida Agricultural Museum, invited Historic City News readers to "Walk Back In Time" on Saturday, March 20th at 10:00 a.m.
From 10:00 a.m. until 4:00 p.m., the Florida Agricultural Museum at 7900 Old Kings Road in Palm Coast will hold its Third Annual Walk Back In Time.
Fiske said, "Join us for a visit with folks from Florida's past – including Timucuans, Spaniards, Free Blacks of the colonial era, the British, Seminoles, Confederate era Cow Calvary, Moonshiners, and women of the rural South."
Other recreational activities, vendors and food are available.
Admission charge is $6.00 per person, $4.00 for Museum members.
Music Performers scheduled:
Saturday, March 20th 11:00-1:00
Benjamin Dehart – "The Cracker Tenor"
Saturday Afternoon 1:00-4:00 BARN DANCE
The Jackson Creek String Band with The Morse Family Band and Alice Milmoe calling
Sunday, March 21st –
10:00 – 11:30 – Back In Tyme
12:00 – 2:00 – David Stone
2:00 – 4:00 – Doug Spears – "Florida's Native Troubadour"
For more Information, call (386) 446-7630.
Share your thoughts with our readers >>