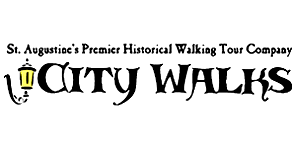 Historic City News reporters have learned about a new local entertainment option promoted as St. Augustine's only culinary tour – "Savory Faire"; a food tour with taste.
Alice Sutherland, owner of City Walks, a local walking tour operator, told Historic City News that she added her new food tour on May 3rd, and holds the tour every Wednesday and Friday at 2:00 p.m.
"Join us for this delectable 2 1/2 hr walking tour exploring the historical and cultural influences on the tastes of St. Augustine throughout the centuries," Sutherland said. "From tapas to desserts, participants will journey from The FIRST Thanksgiving to the present day culinary offerings of the City."
The Savory Faire tour costs $45 per person, according to Sutherland, and includes one bottle of water at the start of the tour, all tastings, and a special heritage recipe gift.
Unfortunately, the tour operator is unable to adjust the tour for special dietary requirements or allergies.
The schedules food stops include the Spanish Bakery, The Tasting Room, Meehans on Matanzas, The Casa Maya and The Bakery at Opus39 as well as a special tasting of orange wine at Vino Del Grotto, traditionally served with the Menorcan cheese pastry, Fromajardis.
Share your thoughts with our readers >>