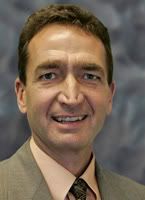 Planning and Building Director Mark Knight presented St. Augustine City Commissioners with a proposed ordinance at their regular meeting last night that will shift architectural style guidelines from the state-regulated Comprehensive Plan to local control.
In the next step, St. Augustine's Planning and Zoning Board, as well as the Historic Architectural Review Board, will review the proposed ordinance and make their recommendations back to the City Commission.
If adopted, the proposed ordinance will require public hearings for any change in the Architectural Guidelines for Historic Preservation (AGHP).
In keeping with development of the area through different eras, commissioners seem to support alternate architectural styles in Historic Preservation District 1; the area south of the Plaza. Current architectural guidelines require colonial period style throughout the historic district.
Commissioners made one change to the proposal, reducing from 45 to 30 days the period between two mandatory City Commission hearings; before a change can take effect.
Knight noted the proposed ordinance would apply to new construction only. "Modifications to existing structures are covered in other areas of the code," he said.
Share your thoughts with our readers >>