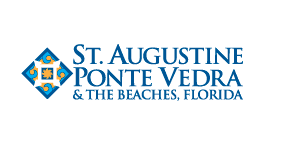 The St. Augustine, Ponte Vedra and the Beaches Visitors and Convention Bureau is seeking nominations for the coveted Tourism Employee of the Year awards to be presented May 18th at the St. Johns County Convention Center.
More than 10,000 tourism industry employees in St. Johns County are eligible for the awards which will be presented in the "Accommodations" and "Attractions" categories. Restaurant and retail shop employees are included in Attractions.
In 2009, the Tourism Employee of the Year for Accommodations was Henrietta Wilson from the prestigious Ponte Vedra Inn and Club. The winner of the Attractions Tourism Employee of the Year award was Lynda Brown, a history teller at St. Augustine's Old Jail.
Nominations must be in writing and should simply include the name and job title of the nominee, the name of the nominee's employer, the name and contact information for the person making the nomination, and a 250-word (maximum) narrative explaining why the nominee should be selected as a Tourism Employee of the Year.
Each Attraction or Accommodation may submit no more than one nominee. Nominations should be e-mailed to Jay Humphreys at JHumphreys@Getaway4Florida.com or faxed to 829.6149.
The deadline for submitting nominations is 4:00 p.m., Monday, May 10th. All nominations will be evaluated by the Visitors and Convention Bureau staff before selecting the employees of the year.
Share your thoughts with our readers >>