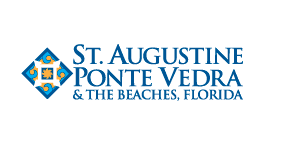 St. Augustine Visitors and Convention Bureau Communications Director Jay Humphreys reminded Historic City News readers that just because the nation's oldest city is approaching her 450th birthday, doesn't mean there isn't a lot of new summertime adventures and fun awaiting our visitors.
Located on the Sunshine State's northeastern coast, the area features more than 40 miles of pristine Atlantic beaches – all of them nearly 1,000 miles from the oil spill in the Gulf of Mexico. Plus, visitors can enjoy some of the nation's most luxurious seaside resorts and world-renowned golf courses in nearby Ponte Vedra, experience the sunlit Old World charm of St. Augustine, dine at some of the Florida's finest restaurants and indulge themselves in unique shopping experiences.
St. Augustine features more than 60 attractions and historic sites, including the venerable Castillo de San Marcos (1672), the beautiful St. Augustine Alligator Farm Zoological Park (1894) and the St. Augustine Lighthouse and Museum (1874). But for those seeking a new attraction in the oldest city, here's a list of what's new for summer 2010.
Adrenaline Alligator Adventures: For the ultimate adrenaline rush, go hands-on with nuisance alligators – in the wild! Spend the day with a licensed alligator trapper and go along on a mission to subdue and remove nuisance 'gators – each of which must be more than four feet in length. The 'gator hunt may take you to a deep swamp or the fairway of a famous golf course – each day offers new challenges. The adventures are priced at $45 per person for the "ride-along" featuring a scout for alligators and observing the live capture of these prehistoric predators. Or choose the Full Gator Hunt priced at $145 per person and get right in the middle of the action and assist in the snaring, subduing and taping the big gator's deadly jaws firmly shut! For more information, go to: http://adrenalinealligators.com or call 904.607.6399.
City Walks Guided Tours: Known for their popular pub crawl and their history, murder and mayhem tours, City Walks now offers two new tours with far less sinister themes – food and shopping! The Savory Faire tour is a two-and-a-half hour walking tour exploring the historical and cultural influences on the tastes of St. Augustine. From tapas to desserts, participants journey from the First Thanksgiving (Sept. 8, 1565) to the present-day culinary offerings of the Oldest City. Lots of tasting adventures along the way – plus, each participant receives a special heritage recipe gift. Shop St. Augustine is a three-hour tour that leads to the most unique and off-the-beaten-path shops in the city. The tour is accompanied by a cart that will hold and deliver your shopping treasures to your inn or vehicle. For details on these and other special City Walks Guided Tours, go to http://www.staugustinecitywalks.com or call 904.540.3476.
St. Augustine Eco Tours: This highly-successful eco-tour company has a new vessel for taking guests on a thrilling and silent ride to see manatees, sea turtles, dolphins and countless bird species. Called the Sirenia, the new 27-foot catamaran sails noiselessly into the remote and wild backwaters, creeks and estuaries – all under the guidance of outstanding naturalists. For more details on guided tours aboard the Sirenia and other waterborne nature tours offered by St. Augustine Eco tours, go to: http://www.staugustineecotours.com or call 904.377.7245.
Ripple Effect Eco Tours: Known for their outstanding kayak tours at Anastasia State Park and Marineland, this popular guide and outfitter now offers Hobie Mirage pedal-drive kayaks – perfect for nature photography! The nearly silent pedal-drive eliminates the splash of paddles that can startle the subject into flight, provides a stable, hands-free platform for photography and insures a drip-free and dry experience that protects camera equipment. To find out more, including a full listing of available guided tours, go to http://rippleeffectecotours.com or call 904.347.1565.
Villa Zorayda Museum: For those who enjoy art, architecture and the eccentricities of a by-gone era, there's no better place to visit than St. Augustine's Villa Zorayda. Built in 1883 as the winter home of Franklin Smith, it was the first edifice in St. Augustine built of poured concrete. An outstanding example of Moorish Revival architecture, the Villa is a replica of a section of Spain's famous Alhambra. Within its solid concrete exterior is an amazing collection of Middle Eastern art and antiquities including the world's oldest carpet – made of cat fur! New this summer is an original Felix de Crano oil painting dated 1900 and titled "Alhambra Beauty." De Crano was one of several famous artists brought to St. Augustine by Henry Flagler in the late 1800s and early 1900s to create works of art that would appeal to his wealthy guests staying at his magnificent Ponce de Leon Hotel located directly across the street from Villa Zorayda. Also new this summer is a French-language self-guided audio tour – a companion to the popular Spanish and English language audio tours. For more details on Villa Zorayda, go to http://villazorayda.com or call 904.829.9887.
World Golf Hall of Fame: New this summer is "Voices From the Hall," a museum-wide audio tour featuring over two-and-a-half hours of exclusive content from more than 35 Hall of Fame members, including personal stories and anecdotes. Arnold Palmer, Byron Nelson, Tommy Bolt, Ben Crenshaw, Pete Dye, Sandra Haynie, Hale Irwin, Tony Jacklin, Carol Mann, Larry Nelson, Curtis Strange and many more tell their stories and even describe the items visitors can see in each immortal's locker. There's also a new exhibit devoted to Johnny Miller and his historic 1973 U.S. Open victory and the special "Bob Hope: Shanks for the Memory" exhibit continues to be a favorite with visitors. Another new addition to the Hall is the All Access Pass – a two-and-half hour private tour featuring stops in the collections where items are stored before going on exhibit. This special tour is provided to the public by the research, curatorial and exhibition staff each Friday at 9:30 a.m. by reservation only. This special tour is priced at $60 per person. The Hall of Fame is also offering now through July 5, free admission, including a round of golf on the 18-hole putting course, to all active duty and retired U.S. military personnel, including reserves. For more information about the World Golf Hall of Fame and its two championship courses, go to www.WorldGolfHallofFame.org .
Ripley's Believe It of Not: Journey deep into the domain of blood-thirsty pirates in this major new exhibit – Pirates: Predators of the Sea. This colorful exhibit is featured in the St. Augustine Ripley's – the first and oldest of Robert Ripley's odditoriums. For more information, go to: http://staugustine.ripleys.com .
Flagler Legacy Tours: Now through August 22, historical tours of Henry Flagler's former Ponce de Leon Hotel, now Flagler College, will depart daily on the hour between 10 a.m. and 3 p.m. Legacy Tours of Flagler College highlight the architectural heritage of the former Hotel Ponce de Leon, listed as a National Historic Landmark. Built in St. Augustine by millionaire developer Henry M. Flagler in 1887, the Ponce is considered one of the finest examples of Spanish Renaissance architecture and was one of the most exclusive resorts of its day. For more information, contact Flagler Legacy Tours at 904.823.3378 or go to: http://legacy.flagler.edu/pages.php?pageid=8
The Birth of American Cuisine: On June 19, Los Companeros de la Cocina (Companions of the Kitchen) will take visitors on a journey to the beginning of American cuisine – 16th Century Florida. This colorful and tasty outdoor event will display and demonstrate Native American, Spanish and African foodways and culinary customs of the times when European settlers first came ashore in what is now the United States. It all takes place in St. Augustine's Colonial Spanish Quarter. For details, email info@companerosdelacocina.org
Battle of Bloody Mose: Established by the Spanish in 1738,Fort Mose was the first legally sanctioned free black community in the continental United States. This commemoration of the 1740 Battle of Bloody Mose features a military encampment and combined muster of the St. Augustine Garrison and the 42nd Regiment of Foot. The event takes place at Fort Mose State Park in St. Augustine, http://www.floridastateparks.org/fortmose
Share your thoughts with our readers >>