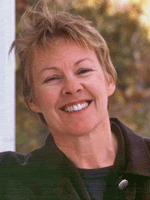 Historic City News local St. Augustine news desk has learned that this month's Gathering Coaching event will be the VOICES OF HOPE workshop "Write Your Story, Find Your Voice!" where participants will review the elements of a story, as the backdrop for organizing their thoughts.
Date: February 13, 2010
Time: 9:00 a.m. to noon
Place: The Meeting Room, Ponce DeLeon Mall
Cost: $39 includes workshop, materials & light healthy snacks
Here's your chance if you have ever wanted to tell your story—to express your insights, your humor, or your passion in words. Maureen A. Jung, Ph.D., will show you how to work with key stories from your life, to explore new meaning, to connect more deeply with your inner voice, to tap into the unique wisdom that is yours alone.
Using story mapping tools, you'll identify a story or turning point in your life and plant seeds for story development. Though a series of writing exercises, you'll begin to craft your story, and through this work, gain insight into your story's larger meaning. Writing personal stories focuses your attention in a rich and powerful way, opening up a dialogue that can sustain you throughout life.
You will enhance your ability to:
• Connect with your inner wisdom
• Discover new possibilities and meanings in your life
• Liberate yourself from unresolved conflict and frustration
• Communicate from your heart
• Transform your world as you know it.
Who will benefit:
• Anyone who wants more from life.
• Those who have heard a nagging inner voice saying, "Write!"
• People looking for a proven approach to personal growth and life enrichment.
• Individuals who feel disconnected and unfocused.
• Seekers on the path to greater self-knowledge.
• Writers who want new tools to deepen self-awareness.
• Change agents ready to forge ahead.
Maureen A. Jung, Ph.D.
Maureen Jung has written over a hundred articles for business, popular, and peer-reviewed publications. Last year she authored Many Pathways: Planting Seeds for Native American Communities in Recovery, sponsored by the Substance Abuse & Mental Health Services Administration. She works with scores of business clients. Recent high-profile client projects include two presentations at the White House Office of Faith-Based Initiatives and a successful $14.5 million behavioral health services grant for a nonprofit healthcare organization. Since 1984, Maureen has been a Fellow of the South Coast Writing Project, a think tank for writing teachers affiliated with the National Writing Project. She's taught writing workshops at University of California, Santa Barbara, facilitated writing groups, mentored writers, and provided communication training programs for hundreds of government and business employees, executive teams, and management consultants.
In 2006, after living in California for 25 years, Maureen moved to Florida where she still works as an independent writing consultant. A member of the Florida Writers Assn., she facilitates Clay County Writers, which meets monthly at the Fleming Island Public Library.
Share your thoughts with our readers >>