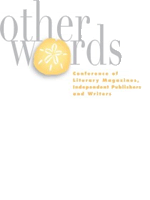 The Florida Literary Arts Coalition informed Historic City News local reporters that they will sponsor the 2010 "Other Words Conference" being held on the Flagler College campus in St. Augustine on November 4th – 6th.
The theme of this year's conference is "Writing About Something." Welcoming writers from across Florida and from several states, the conference will feature a number of panel discussions on the theme, along with nuts-and-bolts panels about publishing, submitting work, agents, editors, small presses, teaching creative writing, collaboration and others.
There will also be a number of poetry, fiction and non-fiction readings.
Panels and readings, along with creative writing workshops in fiction, poetry, and nonfiction and special sessions of workshops as outreach to underserved youth will take place from 9 am to 5:30 pm Friday and Saturday. Writing faculty include Terri Witek (poetry); Mark Powell (fiction); Lisa Zimmerman (poetry); Tania Rochelle (poetry). The writing staff will also offer individual manuscript consultations and publishing advice.
Evening readings are planned for November 4, 5 and 6. They begin at 7:30.
Thursday, November 4, showcases local writers William Slaughter and Laura Lee Smith; Friday, November 5, features poet Lola Haskins and writer Wil Haygood; Saturday, Nov. 6, highlights poet Diane Wakoski and writer Terese Svoboda. All evening readings are free and open to the public.
There will also be a keynote event featuring Jeffrey Lependorf of CLMP. In addition, Florida publishers and journals will sponsor readings by their authors throughout the weekend. Those participating include All Nations Press, Anhinga Press, Autumn House Press, YellowJacket Press, University of Tampa Press, Kitsune Books, The Tampa Review, The Georgia Review, The Florida Review and Apalachee Review and Press.
The FLAC Other Words conference has registration rates for both members and non-members. For more information on conference fees and events, see the FLAC/Other Words blogspot, Facebook page, and website. (Please see http://flacnews.blogspot.com/ and http://www.floridarts.org/, and become a fan on Facebook by searching "Other Words Conference.")
Share your thoughts with our readers >>