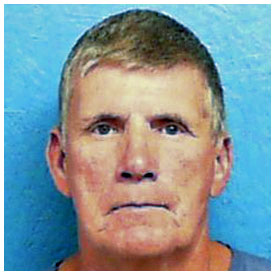 Earlier today, Historic City News was informed that a 55-year-old man, formerly a resident of St Augustine, was placed on "community release" to begin a 10-year probation sentence for the vehicular homicide of 18-year-old Shae Lynn Burchfield on July 8, 2010.
The teenage girl was riding a Honda dirt bike at about 2:30 p.m. on Wildwood Drive, near her home, when she attempted to cross the road at South Winter Hawk Drive.
Her intoxicated assailant, Frederick James Andrews, was traveling southbound on Wildwood Drive in his 1994 Ford Pick-Up truck. He struck Burchfield head-on. She died at the scene.
Toxicology reports confirmed that Andrews was impaired. On February 8, 2013, he pled "no contest" in St Johns County to DUI manslaughter.
The plea agreement sent him to prison for five years. He received credit for 588 days he had been in custody, was sentenced to the 10-year probation, and lost his driver's license for the remainder of his life.
According to Department of Corrections records, Andrews is being released to begin his probation at a residence in Daytona Beach Shores.
Share your thoughts with our readers >>