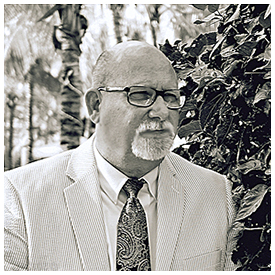 Editorial: Leave public records law alone
Michael Gold, Editor in Chief
HISTORIC CITY NEWS
ST AUGUSTINE, FL
Historic City News will not support the proposed change to Florida's public records law, despite support from a Gulf Coast and south Florida legislator, as well as the Florida League of Cities.
Period.
Current law says, "If … the court determines that such agency unlawfully refused to permit a public record to be inspected or copied, the court shall assess and award against the agency responsible, the reasonable costs of enforcement, including reasonable attorneys' fees."
Sarasota Representative Greg Steube and Hialeah Senator Rene Garcia want to remove a significant consumer protection guaranteed by use of the word "shall" — as it relates to court awarded attorney fees in public-records cases.
The bills filed this week would make it a gamble if you have to take your tax collector, assistant city manager or county commissioner to court over a deliberate, illegal refusal to produce public documents.
Steube, Garcia, and the League of Cities, who, among other things, provides insurance to member cities against losses from lawsuits, wants to weaken the statute by replacing "shall" with "may".
The proponents say providing the court with the option to waive repayment of attorney fees to citizens who are denied lawful access to government records will deter frivolous, harassing or even deceptive demands for public information.
We say the legislature never intended for a judge to decide whether or not an individual citizen, deprived of their right to access public information, should be able to recover the attorney fees needed to protect that right in court; hence, the word "shall".
Changing "shall" to "may" would create a shield for the government official who wants to withhold public records, because people seeking them would have to be ready to spend thousands of dollars to make an agency obey the law – with no guarantee of recouping their costs, if they win. You shouldn't have to gamble on the cost of making public officials obey the law. This proposed change is about 20 million Floridians being able to look at the public record.
Newspapers, broadcasters, and online news operations like Historic City News, make a lot of public document requests. But, this change to open records laws is not about news media access. Big news operations have attorneys on retainer and can afford to fight.
Historic City News is an online publication member of the First Amendment Foundation of Florida. The head of the non-profit organization, Barbara Petersen, is also a lawyer. She makes one simple argument against changing the legal-fees law — you have to win your case to get your fees covered. Governments can get silly suits dismissed, she said, and attorneys can be ordered to stop bringing junk to the judges.
"The courts are shutting these people down, and I do not defend bringing frivolous suits," Petersen said. "They do as much harm for us as they do for local governments, but the fact is we have bad actors on both sides."
Petersen said the cities and counties should be pushing for "an enforcement mechanism" to make their employees comply with records requests – not trying to shift the burden to citizens seeking those records. After all, the taxpayers are already paying the government's legal costs, win or lose.
"They're not talking about reform," she said. "They're talking about retribution."
We agree with Petersen. Frivolous suits can be easily dismissed. But a citizen shouldn't have to risk getting hit with court costs for making the government obey its own laws.
Share your thoughts with our readers >>