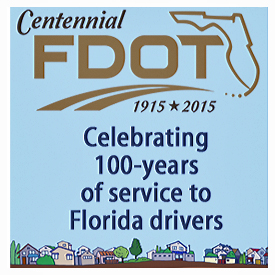 Debbie Delgado reported the following St Augustine and St Johns County locations to Historic City News where the Florida Department of Transportation will be conducting roadwork that is expected to have an impact on driving, beginning this morning and continuing through the coming week.
Most work will be suspended from December 24 until January 4 for the holidays, unless noted below. FDOT offices are closed December 24-25 and January 1. The next road and lane closure report will be issued December 31 (no report next week). Happy Holidays to all and thank you for your assistance in publicizing this information throughout the year!
The following is a list of roadwork underway by FDOT that may impact traffic.
St. Johns County
A1A South
Nighttime lane closures from 8 p.m. to 6 a.m. December 21-22 from Marshside Drive to Sunset Drive and from December 28-30 from Marshside Drive to Ocean Trace Road for installing electric poles.
County Road 214 over I-95
Daytime lane closures December 21-22 from 9 a.m. to 4:30 p.m. for routine overpass maintenance.
County Road 2209
Lanes are reduced to one way in each direction from Russell Sampson Road to a mile north of County Road 210 for State Road 9B construction. Lane reductions will be in place for the duration of the project.
I-95
Daytime shoulder closures December 21-23 from 7 a.m. to 7 p.m. from County Road 210 to U.S.1 for work on the Intelligent Transportation System (ITS).
State Road 16
Daytime lane closures December 21-22 and 28-29 from 9 a.m. to 3:30 p.m. from County Road 16A to Wards Creek Elementary School for installing drainage pipes.
U.S. 1
Daytime shoulder closures December 23 from noon to 5:30 p.m. a mile north of County Road 210 over Durbin Creek for routine bridge maintenance.
U.S. 1 – Ponce de Leon Boulevard
Nighttime lane closures December 28 from 8 p.m. to 6 a.m. from Cincinnati Avenue to Rohde Avenue for sewer inspection.
Comments