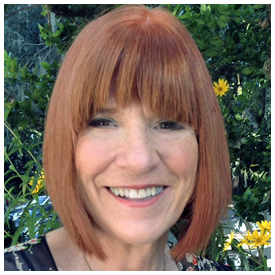 LETTER: Tired of double standard in city board appointments
MELINDA RAKONCAY
St Augustine, FL
Dear editor:
I have been asked by many why I did not reapply for the HARB position you will be voting to fill tonight after I was overlooked in June. Simply put, the continued double standard applied by this City to the seven applications being considered is the reason why.
Upon review of the applicants, I question why the high standards that caused me to be rejected, even though I had experience in all the boxes at the bottom of the application, are not being applied to the applicants this time.
I was mailed a copy of the Code Sec 28-82 requirements for HARB, (conveniently omitting Sub-section 6) and told by the City Clerk at the time, Alison Ratkovic, that I did not meet those strict requirements. I was the only applicant that got their application in before the June 29th deadline; so, I could have been appointed by the commission under sub-section 6 of the code.
Oddly, our current City Clerk, Darlene Galambos, did not attach the Code requirements for our commissioners to review. Nor, did she disqualify applicants that did not meet those requirements.
Most of the applicants are architects:
Lives OUTSIDE the City and NOT uniquely qualified.
Checked Boxes for PZB applicants. not HARB
His M. A. Architecture specializing in Environmental Technology (Acoustics) NOT in architectural preservation as required.
NOT a licensed architect in the state of Florida
Ohio License expired in 2005
NO M.A. in Historic Preservation
Does NOT have a Degree in History
Licensed Architect in Florida
but NO documentation of a FULL YEAR of work in the preservation field as required
Has B.A. & M.A. in Architecture
Work experience in National Historic Districts & National Register properties
above qualifications appear to meet the requirements.
Contractors are NOT one of the allowable requirements to sit on HARB.
The Contractor box marked is for the PZB.
None of his construction projects were in Historic Preservation.
Has PHD degree in US History
St. Augustine Historical Society, Inc., Member, Board of Trustees, 2003-2009 (president and Chair of Board of Trustees, 2007-2009)
Most of her resume has to do with law, but above qualifications appear to meet the requirements.
Engineer box applicable to PZB only
Business Owner & Real estate NOT fields for HARB
Restoration of buildings in Germany & St. Augustine on a nonprofessional level.
Upon review of these applications, it is obvious that the same standard applied to my application has not been applied to the seven being considered tonight. If you use the same strict standards applied to my application, it appears that only two of the above applicants should have come before you: Robert Olson & Barbara Wingo.
As a general contractor who does not live in the City, how was Len Weeks allowed to not only sit on HARB, but sit as its chairman? He had NONE of the listed professional requirements.
How was John Valdes allowed to sit on HARB as a general contractor?
How about landscape architects and planners Fred Halbeck and Jeremy Marquis, neither of whom were licensed to practice architecture?
Before today, I have not spoken out in public, nor have I granted interviews on the question of why I was not considered or appointed to HARB at the July 15 City Commission meeting.
I never objected about not being selected from a field of many, but it turned out that I was the ONLY applicant with a rich background in historic preservation over the last 35 years in St. Augustine, and I was clearly qualified under sub-section 6.
Share your thoughts with our readers >>