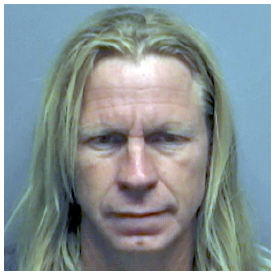 Historic City News crime reporters have learned that a 54-year-old St Augustine man, George Catlett Getsinger, is in custody tonight; charged with capital sexual battery and awaiting extradition back from Miami.
On July 20, 2015, St Augustine Police were called to investigate the allegations made against Getsinger by a female victim who was less than 12-years-old at the time. SAPD Detective Kevin Carroll reviewed evidence collected by the Department of Children and Families and the Child Protection Team in May, when the battery was said to occur.
State Attorney R. J. Larizza chose to move the prosecution forward, and an arrest warrant charging Getsinger was executed by Circuit Judge J. Michael Traynor. When police attempted to locate Getsinger to serve the warrant, he could not be located. Information learned during the search led police to seek assistance from the US Marshal Service Florida-Caribbean Regional Fugitive Task Force.
The Marshal Service tracked Getsinger to Laredo Texas, where agents learned that he had crossed the border into Mexico. The Foreign Field Office in Guadalajara located and detained Getsinger until he could be returned to the United States.
Share your thoughts with our readers >>