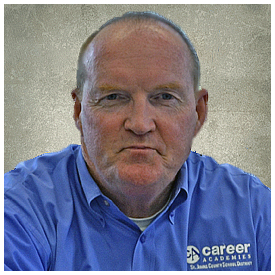 Supporting the theory that many Historic City News readers hold, the outcome in today's special election is reflective of the $189,175.00 raised from special interests; large land owners, developers, real estate professionals, and others who would suffer if the local school district is forced to look to ad valorem taxes and impact fees to finance its continuing growth.
The losers in today's special election are consumers.  Beginning January 1, 2016, for a period of ten years, sales tax collected on everything from movie tickets to jet skis will go up to 6.5%.  So, if you're waiting to buy that new car, you might want to do that before New Year's.  You could save $50 for each $10,000 in purchase price.
The School Board resolution that authorizes levying the one-half cent (1/2¢) surtax on sales in St Johns County, restricts how the money collected can be spent.
A citizen advisory committee will monitor the use of those funds to be certain that they are being used exclusively for new construction, reconstruction and improvement of school facilities, including safety and security improvements and technology upgrades.
People, businesses, and investors who gave money to the political action committee that ran the highly visible campaign to create the local option sales tax include:
| | | |
| --- | --- | --- |
| Alecia Bailey | Homemaker | 5,000.00 |
| Alecia Bailey | Homemaker | 25,000.00 |
| All American Air Cond And Heat | HVAC Services | 3,000.00 |
| Allison Profitt | | 50.00 |
| Andrea S Samuels | | 50.00 |
| Anne M Curtis | | 20.00 |
| BBM Structural Engineers Inc | Engineering Firm | 500.00 |
| Beverly Slough | Chair SJC School Board | 250.00 |
| Bill Mignon | | 100.00 |
| Charles J Forcier | | 100.00 |
| Constangy Brooks And Smith LLP | Law Firm | 500.00 |
| Crisi H Korth | Trainee Appraiser | 200.00 |
| Cruz And Company | Construction Developer | 500.00 |
| Cynthia G Piron | Recruiting Manager | 25.00 |
| Darcy Bennett D'errico | | 50.00 |
| David B Shoar | SJC Sheriff | 250.00 |
| David R Toner | Retired | 200.00 |
| Delores T Lastinger | Retired | 1,000.00 |
| Douglas F Wiles | Insurance | 5,000.00 |
| Eireann D Aflleje | Human Resources | 25.00 |
| England Thims And Miller Inc | Engineering Consultants | 5,000.00 |
| FEA Solidarity Fund Inc | Labor Organization | 500.00 |
| Florida School Book Dep Inc | Educational Book Store | 1,500.00 |
| Frank D Upchurch III | Attorney | 5,000.00 |
| Gregory E Baker | Insurance | 2,500.00 |
| Gregory W Teisan | | 75.00 |
| Harvard Jolly Inc | Architect | 5,000.00 |
| Heather L Patterson | CPA | 425.00 |
| Hutson Companies LLC | Investment Company | 2,500.00 |
| Hydry Company LLC | Land Developers | 15,000.00 |
| Iris M Nieves | | 20.00 |
| Jacqueline K Nelson | Retired | 200.00 |
| Jane G Ford | Homemaker | 200.00 |
| Jeanette J Cox | | 20.00 |
| Jennifer Ashenfelder | Police Officer | 20.00 |
| Joan B Thornton | | 50.00 |
| John D Rood | Real Estate Investor | 1,000.00 |
| Joseph G Joyner | Superintendent | 500.00 |
| Karen Burke | Homemaker | 500.00 |
| Karen E Naudascher | Engineer | 25.00 |
| Karsten Amlie | Vp/Evine Live Inc | 150.00 |
| Kelly Barrera | St Johns Cty Sb | 100.00 |
| Keri Ann Lambert | Library Assoc | 100.00 |
| Letti Bozard | Car Dealer | 10,000.00 |
| Maria Ugartechea | | 20.00 |
| Matern Prof Engineering Inc | Engineering Firm | 500.00 |
| Matt Price | Banker | 100.00 |
| Melinda Lang Hilsenbeck | | 100.00 |
| Nancy Sloan | Retired | 100.00 |
| Nissan Of St Augustine | Auto Dealership | 500.00 |
| Patrick T Canan PA | Law Firm | 2,500.00 |
| Peter Ellis | Retired | 1,000.00 |
| Premier Properties St Aug LLC | Property Management | 300.00 |
| Realtors PAC | POLITICAL ACTION COMMITTEE | 20,000.00 |
| Realtors PAC | POLITICAL ACTION COMMITTEE | 20,000.00 |
| Rebecca S Jones | | 20.00 |
| Roger O'Steen | Real Estate Developer | 10,000.00 |
| S Brooke Wilson | | 20.00 |
| S Gary Snodgrass | Mayor St Augustine Beach | 500.00 |
| Sabrina M Abare | | 100.00 |
| Schenkel And Shultz Inc | Design Firm | 1,000.00 |
| Sniffen And Spellman PA | Law Firm | 5,000.00 |
| Split Pine Development LLC | Real Estate Development | 10,000.00 |
| SJC Civic Roundtable | Civic Organization | 150.00 |
| St Johns Education Assoc PAC | Political Action Committee | 250.00 |
| St Augustine Beach Civic Asso | Neighborhood Association | 500.00 |
| Stellar | Construction Firm | 5,000.00 |
| Susan W Connor | Exec Dir Child Mus | 500.00 |
| Suzanne M Dixon | | 10.00 |
| The Cummings Consulting Group | Business Consulting | 1,500.00 |
| The McLeod Firm | Law Firm | 500.00 |
| The PARC Group Inc | Land Developer | 5,000.00 |
| The Vestcor Companies Inc | Real Estate Investment | 1,000.00 |
| Thomas Reinheimer | Mgmt Consultant | 500.00 |
| Thomas L Allen Jr | | 100.00 |
| Thompsonbaker Agency Inc | Insurance | 2,500.00 |
| W Abrahams | | 100.00 |
| Wayne Hogan | Attorney | 5,000.00 |
| William Young | Retired | 2,500.00 |
| William G Graham | Education | 100.00 |
Share your thoughts with our readers >>