Historic City News reporters watched Tuesday as the St Augustine Planning and Zoning Board approved a use by exception for Flagler College to continue its plans for a 150-bed residence hall and 35-foot parking garage with room for 534 vehicles on the site of the former FEC Railway headquarters at the corner of King Street and Malaga Street.
There was no request made to exceed the general height limitations of 35-feet or for any other variance. The FEC buildings are more than 60-feet high, but they were built about 1920 before height regulations were in place.
"There is simply a need for more student housing at the school," Flagler College President William Abare Jr. said. "The designers made an effort to draw up something that complemented the existing historic buildings rather than detract from them."
There are already college residence halls on the site. The approval received identifies the expanded housing, expected to be completed by fall 2017, as a "rooming house" because the city has no current designation for dormitories.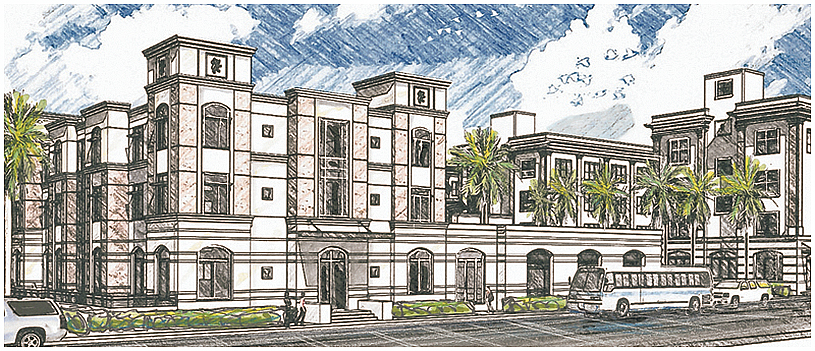 The total estimated cost for the proposed three-story residence hall and four-level parking garage project is $23 million.
Share your thoughts with our readers >>