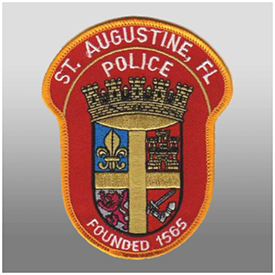 Historic City News reporters have uncovered more details about the possible sexual battery being investigated by the St Augustine Police Department that led to the release of a photograph earlier today of a 22-year-old local man being identified as a "person of interest".
The incident began on the night of Wednesday February 17th when young women, in their early 20's, visited bars on Anastasia Boulevard, including Nobby's Bar and Planet Sarbez. It culminated in the wee hours of Thursday February 18, 2016; when, at about 2:35 a.m., police officer Cecilia Aiple responded to a call from a homeowner in the Pelican Reef subdivision to investigate a disturbance.
According to redacted narrative statements provided by police, at some point in the evening, Moise Eduardo Bados-Zavala joined the young women, one of whom clearly appeared to have had too much to drink.
With some variations between witnesses, the possible victim became ill and a friend carried her out of Nobby's Bar, placed her in the car with Bados-Zavala, and asked him to drive them to her mother's home to clean up.
One witness account states that when they arrived at the residence, "they were all hanging out" in the bedroom of "the passed out girl". The possible victim, who had thrown up during the car ride home, also urinated on herself, so, she helped her change her underwear, pants and jacket in an upstairs bedroom. The two were in the room alone during the changing.
After changing the girl's clothes, the witness stated to officers that she went downstairs to the kitchen to make some bread, in an effort to absorb all the alcohol in the girl's system.
However, when she returned upstairs, she found the bedroom door was locked and she started screaming. One of the other witnesses came out of another bedroom and start banging on the door. They heard moaning sounds inside the bedroom. Bados-Zavala came out of the bedroom and one of the witnesses began screaming at him for touching the girl and reportedly pushed him down the stairs.
Officers Johnathan Brown and Aiple spoke to the possible victim who they described as "verbally uncooperative and who appeared to be heavily intoxicated". Officer Aiple stated that several attempts were made to determine if she had been assaulted, explaining how crucial physical evidence is, if that had occurred.
On one attempt, Aiple reports that the girl stated "nothing happened to her" and that "no one had assaulted her".
Aiple explained to the girl that her friends stated Bados-Zavala had locked himself in the bedroom with her. She was asked if she had given him permission to do so. Her response was that she did not know who I was talking about, Aiple stated.
"I asked her again if she had sexual intercourse with Moises and she nodded her head yes," Officer Aiple wrote. "I asked her if she had consented to it, and she stated, no."
But then, the girl denied any sexual intercourse took place and refused to have a sexual assault examination. Aiple went on to explain the possible dangers, such as sexually transmitted diseases or pregnancy, if an assault took place and she did not get help. Again, she stated nothing happened and she refused an examination.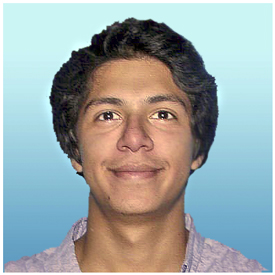 Bados-Zavala is described as a Hispanic male, short dark brown hair (longer on the top), who was last seen wearing a red flannel shirt and blue jeans. He is about 5′ 9″ tall with a dark complexion. He was last seen driving an orange 2007 Honda 5-Door and his last known address was on Gianna Way near Moultrie Creek. The vehicle was located parked in the lot at Nobby's Bar.
Police say they still need to speak directly to Bados-Zavala to obtain his statement of the events that evening. They are hoping he will come forward to answer those questions. If you know the whereabouts of Moise Eduardo Bados-Zavala, or have information that would be helpful to investigators, you can remain anonymous and be eligible for a cash reward by calling Northeast Florida Crime Stoppers at 1-888-277-8477.
Share your thoughts with our readers >>