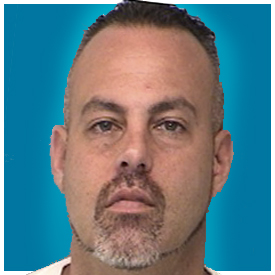 An investigation began early Friday afternoon has resulted in the arrest of a 34-year old St. Johns County man on charges of attempted murder, according to information received by local Historic City News reporters.
Kevin Kelshaw, media relations officer for the St Johns County Sheriff's Office reported that Steven Jonathan Dobish, who resides at 968 Wynfield Circle in Samara Lakes, was arrested today after a warrant was obtained to search his home.
An alert witness at Baptist South Hospital observed and reported that Dobish brought a 31-year old female victim into Baptist South Hospital with serious injuries, and then left her there alone. Due to the serious degree of her injuries, the patient was taken by air ambulance to UF Health trauma center in Jacksonville for further medical treatment.
Last month, Dobish was arrested on domestic violence charges.
Deputies responded to the Dobish residence and detained the subject as he returned to his home. Following questioning, Dobish was booked into the County Jail.
He will have a first appearance hearing Saturday morning when a judge will determine what, if any, bail to establish prior to trial.
Share your thoughts with our readers >>