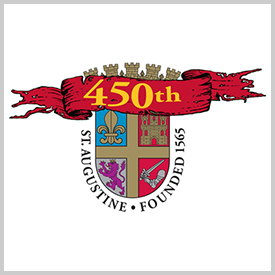 Meetings available on-line and on GTV
Meetings of the City Commission, Planning and Zoning Board, and the Historic Architectural Review Board are available for live and on-demand viewing at www.cosatv.com.
Live broadcast of City Commission meetings are available via St. Johns County's Government TV (GTV) on Comcast channel 3. For a schedule of all of GTV's programming, including that available via and AT&T U-verse channel 99, click here.
---
Tuesday, May 17
Planning and Zoning Board will hold a special meeting at 2:00pm. The agenda is available here.
---
Thursday, May 19
Historic Architectural Review Board meets at 1:00pm. The agenda is available here.
HARB will also host a public forum on Thursday, May 19 at 5:30pm regarding the work on the city's historic preservation master plan.
---
Monday, May 23
City Commission meets at 5:00pm. When available, the agenda will be here.
Share your thoughts with our readers >>