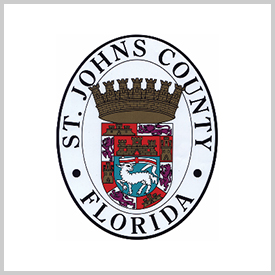 St. Johns County is currently accepting applications for the Planning and Zoning Agency. Applicants must be registered to vote in St. Johns County.
Members will be required to file financial disclosure and serve a term of four years.
This board meets at 1:30 p.m. on the first and third Thursday of each month at the St. Johns County Auditorium, 500 San Sebastian View, St. Augustine.
Applications are due March 15, 2016. To find an application visit www.sjcfl.us/Commissioners/Groups.aspx and return your completed application to tfilloramo@sjcfl.us or mail to the following address:
St. Johns County Board of County Commissioners
Attn: Thomas Filloramo
500 San Sebastian View
St. Augustine, FL 32084
Share your thoughts with our readers >>