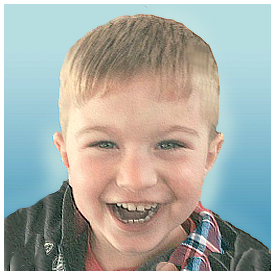 Flagler County Sheriff's Director James Troiano is asking for all Historic City News readers to be on the lookout and pay close attention to help locate an endangered 3-year-old Palm Coast child.
At approximately 3:00 p.m., Friday, deputies responded to 94 Port Royal Lane in Palm Coast to investigate the theft of currency, checks, and .357 revolver. The complainant told officers that he suspected the items were taken by his daughter, Natasha Quigley, who had been staying in his home with her 3-year-old son, Xander William Quigley.
Volusia County records show that 24-year-old Gary Bullock, Jr, was Quigley's boyfriend. Bullock was sentenced to prison in 2010 after he was found guilty of robbery, attempted armed robbery, and grand theft. He was serving an eight-year sentence for the crimes. He was confined to Tomoka Correctional Institution, but was on work release Friday at the El Caribe Resort and Conference Center. He was supposed to return to his cell after his shift ended.
Instead, according to local reports, Quigley left her father's home with the stolen items, met Bullock at the hotel where he cut off his ankle monitor, and then fled in Quigley's 2010 model white Chevrolet Cobalt with the 3-year-old, Xander Quigley, in the vehicle. The Florida license plate reads EUJL31. The broken ankle monitor was located in the hotel parking lot.
Xander Quigley is described as being 3 feet tall and weighing approximately 35 pounds. He has hazel eyes and short blonde hair.

Bullock is about 5 feet, 6 inches tall and 173 pounds. He has a tattoo in Japanese on his right arm. Deputies say he is facing charges of escape, destruction of an electronic monitor and criminal mischief.

Natasha Quigley, is about 5 feet, 6 inches tall and has brown hair and blue eyes. She is about 175 pounds. She is facing charges for aiding in the escape of an inmate.
If you know the whereabouts of this child, his mother, or Gary Bullock, do not approach them. Call 9-1-1 immediately and report their location. If you have additional information about these crimes, you can remain anonymous and be eligible for a reward by calling Crime Stoppers of Northeast Florida at 1-888-277-8477 (TIPS).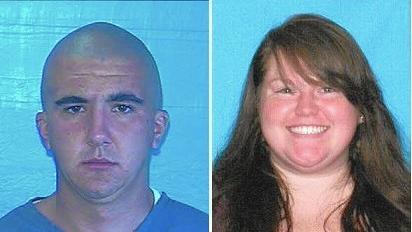 Share your thoughts with our readers >>