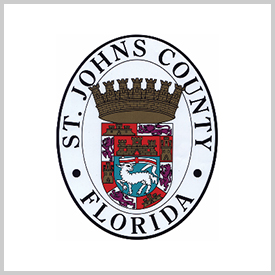 Historic City News has been informed that as of this hour, St. Johns County is opening the Usina Bridge to Vilano Beach and all bridges to Anastasia Island, including the Bridge of Lions, the SR-312 Bridge, and Matanzas Inlet Bridge.
The Shands Bridge will remain closed until further notice, and the SR-206 Bridge to Anastasia Island will remain closed due to previously unforeseen structural damage caused by Hurricane Matthew.
During reentry, everyone should be cautious of standing water hazards, debris obstructions, and domestic or wild animals that may be stranded from their owners or habitats.
Residents returning to the evacuated areas on Anastasia Island should remember that even after returning home, water and sewer services are NOT fully available and power is NOT restored in many areas.
A boil water notice will be issued to affected areas. Residents should boil water for one minute prior to use for a minimum of 48 hours after service is restored as a precaution against contamination.
For updates on the official reentry process, please visit
http://www.sjcfl.us
http://www.facebook.com/SJCFL
or call the Citizen Information Line at 904.824.5550
The help line is experiencing an extraordinarily high volume of calls, which are being answered as quickly as possible. We appreciate your patience during this time.
Share your thoughts with our readers >>