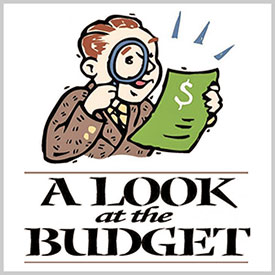 Historic City News has been informed that the St. Augustine City Commission will hold a special meeting on Tuesday, March 22nd to consider several items relating to early planning for the 2016-2017 budget.
The meeting starts at 8:15 a.m. in the Alcazar Room, City Hall, 75 King Street. The meeting will be streamed live at www.CoSATV.com and available later for on-demand viewing, and will be broadcast live on GTV/Comcast channel 3.
After the presentation of the draft Comprehensive Annual Financial Report (CAFR), the agenda has two additional topics: the presentation of the 2016 Citizen Survey; and initial discussion of the 2017 strategic plan and related budget priorities.
The survey, conducted by National Research Center of Boulder, Colorado, earlier this year, is a new tool in the city's planning process. It will offer the commission input on a wide variety of topics related to the city, and will encourage earlier involvement by residents in the annual budget building process. The survey was mailed to 3,000 city residents and garnered an excellent return rate of 1,020 completed responses. Annual surveys will continue for another two years which will offer comparative data over an extended period of time.
In addition, the commission will open a discussion regarding the city's strategic direction and related budget priorities for next year. Last budget cycle, the commission drew on the results from the city's visioning initiative and a strategic plan developed as part of the budget to help plan this year's budget. That process continues this year as the commission will review its current accomplishments and set goals for next year.
To view the agenda and the backup material which includes the draft report of the citizen survey, visit www.StAugustineGovernment.com.
Share your thoughts with our readers >>