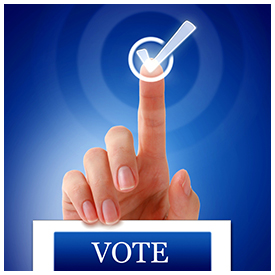 Forget Iowa and New Hampshire — they are just guessing until St Augustine and St Johns County ballots are tabulated in the upcoming March 15th Presidential Preference Primary Election.
Only registered Republican and Democratic voters are eligible to vote March 15th.
Voters registered with a minor party or no party affiliation are not eligible to vote in this election, unless they change parties before the close of business on this Tuesday, February 16th.
New voter registration applications are available on the Supervisor of Elections website and are also available and accepted at the Elections Office, all driver's license offices, and all public libraries.
The Elections Office and all government offices will be closed on Monday in observance of Presidents Day; however, public libraries may be open on Saturday and some have evening hours. Applications can be mailed to the Elections Office — but must be postmarked by February 16th.
Share your thoughts with our readers >>