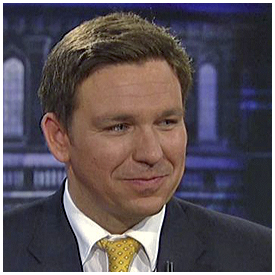 Elizabeth Dillon told local Historic City News reporters that Congressman Ron DeSantis (FL-06) will present the Silver Star medal to US Army 1st Lieutenant Ray Parker tomorrow as part of the opening ceremony at Freedom Fest.
The Silver Star medal is one of the military's highest decorations for gallantry and valorous service in combat.
"Parker's award was misplaced for 46 years until Congressman DeSantis became engaged in the resubmission process," Dillon told reporters.
In addition, to commemorate the 50th Anniversary of the Vietnam War, DeSantis will present a lapel pin to all veterans who served honorably during the Vietnam War era.
Freedom Fest takes place on Veteran's Day, Friday, November 11th, at the Flagler Executive Airport 201 Airport Road, Bunnell, at 10:00 a.m.
Share your thoughts with our readers >>