St. Johns County Engineering Division Project Manager Douglas Tarbox reported to Historic City News today that there will be a temporary road closure of St Johns Parkway (CR-2209) at Race Track Road.
A detour will begin this Friday November 11th at 9:00 p.m. and continue until November 12th at 7:00 a.m. The Purpose of the detour is to shift traffic on Race Track Road to the new pavement and pave the tie in with St Johns Parkway.
East-West traffic on Race Track road will not be impacted.
Southbound traffic on St Johns Parkway from Race Track Rd:
Begin Detour
Go south on Veterans parkway to Longleaf Pine Parkway
Go East on Longleaf Pine Parkway to St Johns Parkway
End of Detour
Northbound traffic on St Johns Parkway to Race Track Rd:
Begin Detour
Go West on Longleaf Pine Parkway to Veterans Parkway
Go North on Veterans Parkway to Race Track Rd
End Detour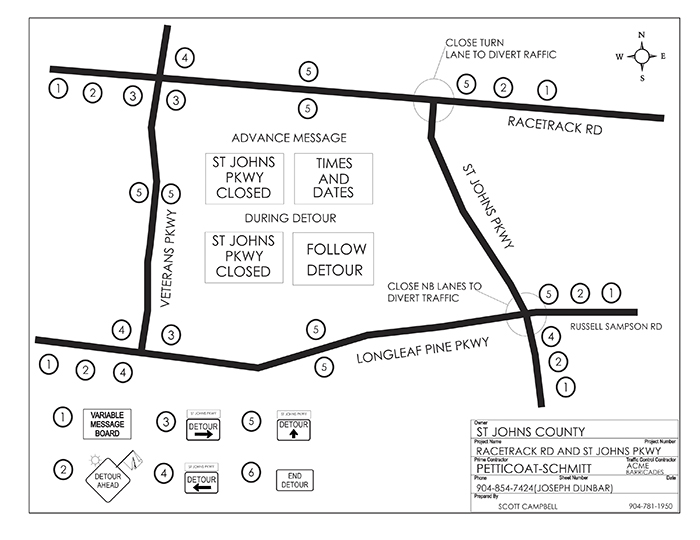 Share your thoughts with our readers >>