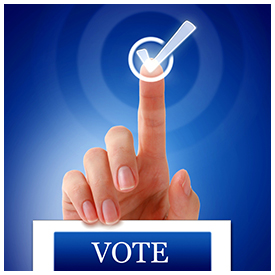 In what was a clearly strategic political move to prohibit St Johns County's 39,619 registered Democrats, 33,507 registered voters with no party affiliation, and 5,085 voters registered with minor parties, from helping to decide who will win several county-wide offices, there is still one recourse to "regain" your right to vote.
The registration books close on August 1, 2016 for the elections being held on Tuesday August 30th.
If you have not yet registered, or you are one of the 78,211 barred from voting in a closed Republican Primary Election, the Supervisor of Elections, Vicky Oakes, will accept your request to simply change your party affiliation to Republican, but you have to act now.
Regardless of how you have voted in the past, there is nothing to stop you from registering as a Republican; and, if you do, you may vote in any Closed Republican Primary, including the election on August 30.
Unless you change your party affiliation to Republican before the books close on August 1st, you will not be able to choose between:
Hunter Conrad and George Lareau as your next Clerk of Court
David Shoar and Debra Maynard as your next Sheriff
Jerry Cameron and Paul Waldron for County Commission District 3
Henry Dean and Dottie Acosta for County Commission District 5
You may update your party affiliation by completing a new Voter Registration Application; or, by providing a signed, written notice that contains your date of birth or voter registration number.
This notice may be faxed, e-mailed as an attachment, mailed or hand delivered to our office. The last day to change your party affiliation is 29 days prior to a Primary Election (Monday, August 1, 2016).
Florida Voter Registration Application forms are available at all government offices, public assistance offices, libraries and upon request by calling or emailing our office. You can also access the Florida Voter Registration Application online.
Contact Information:
St. Johns County Supervisor of Elections
4455 Avenue A, Suite 101
St. Augustine, Florida 32095
(904) 823-2238 Office
(888) 960-2959 Toll Free
(904) 823-2249 FAX
Share your thoughts with our readers >>