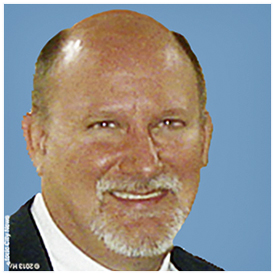 Editorial: City police department needs to consolidate
Michael Gold, Editor
HISTORIC CITY NEWS
There is probably a reason that the St Augustine Police Department is the only law enforcement agency in St Johns County that is not accredited.
Unlike the emergency lifesaving services provided by the St Augustine Fire Department, where the value of their services are measured in seconds, given their performance and inability to qualify for even state level accreditation, the St Augustine Police Department is arguably unnecessary in more ways than one.
Even the St. Augustine Beach Police Department achieved accreditation from the Commission for Florida Law Enforcement Accreditation last year, and they are an agency half the size and less than half the cost to operate as the St Augustine Police Department.
By comparison, the St Johns County Sheriff's Office who provides police services countywide are certified and hold accreditation from both the Commission for Florida Law Enforcement Accreditation as well as national accreditation from the Commission on Accreditation for Law Enforcement Agencies.
Currently city taxpayers pay twice for police services — once to the county for their share of the sheriff's operations and again for 100% of the operations of the unaccredited municipal police agency.
Sheriff's deputies still patrol through the City of St Augustine as they do the City of St Augustine Beach, although deputies do not respond to regular calls for service within the city limits.
The accredited Police Department at St Augustine Beach has already consolidated costly computer aided dispatch systems with those operated by the Sheriff's Office at the Emergency Operations Center on "A" Avenue. The City Police Department has duplicated that entire system in their own offices on King Street. An entire staff of dispatchers could be replaced as well as unnecessary middle management.
Despite their own communications center, the City Police lack the technical savvy to manage automated crime reporting and computer aided dispatch which are all available to deputies, beach police, and agency administration for public information reporting, uniform crime reporting, and Internet based access to criminal intelligence data through protected systems operated by the State of Florida.
News reporters, for example, can retrieve complete automated copies of incident reports over the Internet from a media website that includes all of the St Augustine Beach as well as St Johns County law enforcement agencies — except the City of St Augustine. Consolidation of the agencies would eliminate the duplication of expenses without affecting the level of service to residents.
With the new budget discussions underway, Historic City News intends to review and monitor closely the dollars and cents (or sense!) in maintaining the unaccredited police department simply to chase down wayward goats and to harass plein air artists.
Stay tuned.
Share your thoughts with our readers >>