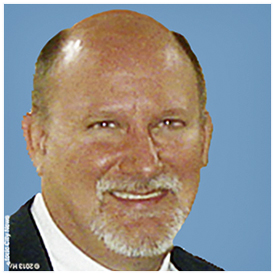 Editorial: You wanted a mandate and you sure got one
Michael Gold, Editor in Chief
HISTORIC CITY NEWS
Decent, local citizens outvoted corrupt, big money politicians who tried, and failed, to buy the St Augustine mayoral election Tuesday night.
Despite an onslaught of disgusting, repugnant tactics, on a scale that rivaled the worst of the country's national electioneers, first-term Mayor Nancy Shaver survived to win re-election; 4,261 votes to 2,877 votes for 57-year-old challenger Kristine Louise Phillips, president of Phillips Broadcasting LLC (WFOY/WAOC).
Throughout the election, Shaver, who admits she was hurt by some of the hateful personal attacks leveled at her and her supporters, held the line for her campaign and its volunteers — no sinking to "their" level.
Two years ago, after defeating one-term county commission chairman Ken Bryan in the Primary Election, Mayor Shaver set the odds makers reeling when she defeated the eight-year incumbent mayor, local attorney Joseph Lester Boles, Jr. The election upset the status quo among many political insiders who profited year after year — not by what they know, but who they know.
Since assuming her role as the official head of the city government, Mayor Shaver has faced opposition from each of the four commissioners as she advanced the issues that residents communicated to her during her year-long campaign. The mayor can't even preside at commission meetings and other official city functions without being marginalized by her fellow public officials (both elected and appointed).
So, after two years of whining, petty jealousy and some of the most juvenile outbursts on record in city government, the people with the real power, the citizens, the residents, the taxpayers, had their say. An overwhelming mandate returned Mayor Shaver for a second term with thousands of congratulatory messages from men and women in all walks of life, not just the BMW-driving, moneyed elite who crave control of the one thing their money can't buy — our mayor.
Share your thoughts with our readers >>