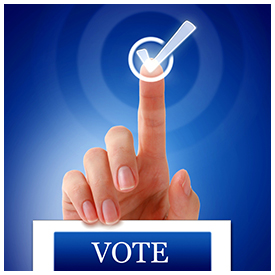 When the polls close on Election Night, Historic City News editor Michael Gold joins local radio personality Kevin Geddings live in the studio on WSOS 103.9 FM for two hours of reporting and commentary, keeping you informed as several important St Johns County races are decided.
WSOS reporter Kathy Sherwood corresponds live from a few St Johns County Ballot Watch parties as candidates anxiously await the unofficial results.
We'll be talking about events that impacted the Primary Election Tuesday, August 30th, including the write-in candidates that closed several races to more than 70,000 county voters registered as Democrats, Independents, and other minor parties.
We will also be talking about the effect of "big money" out-of-town interests and exactly how much of that money made its way into the pockets of local candidates.
Share your thoughts with our readers >>