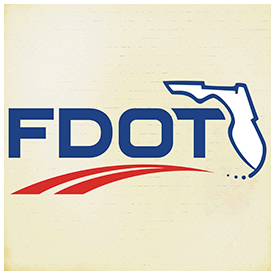 Debbie Delgado reported the following St Augustine and St Johns County locations to Historic City News where the Florida Department of Transportation will be conducting roadwork that is expected to have an impact on driving, beginning this morning and continuing through the coming week.
Coastal Highway (State Road A1A)
Daytime lane closures Monday in front of 3490 Coastal Highway, just south of Carcaba Road, for clearing vegetation.
County Road 2209
The road is reduced to one lane in each direction from Russell Sampson Road to a mile north of County Road 210 for State Road 9B construction. Lane reductions will be in place for the duration of the project.
Philips Highway from Race Track Road to State Road 9B
Daytime lane closures Monday through Thursday from 9 a.m. to 4 p.m. for installing signs and sod for the Philips
Highway/U.S. 1 resurfacing project.
State Road 16
Daytime lane closures Monday starting at 9 a.m. at County Road 16 for asphalt repairs.
Daytime eastbound lane closures Monday through Thursday from 9 a.m. to 3:30 p.m. from Murabella Parkway to Francis Road for ditch cleaning.
Daytime lane closures Friday from 9 a.m. to 3 p.m. approximately two miles west of I-95, in front of the new subdivision Windward Ranch, for asphalt repair.
State Road 207
Daytime southbound lane closures Tuesday and Wednesday from 8:30 a.m. to 4 p.m. from South Holmes Boulevard to Twin Lakes Drive for asphalt repair.
Share your thoughts with our readers >>