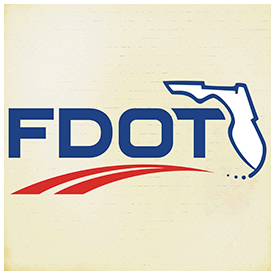 The Florida Department of Transportation reported to Historic City News that they are hosting an Access Management Public Hearing on February 18th from 4:30-6:30 p.m. to discuss proposed median modifications at the intersection of US-1 and Ocean Boulevard.
FDOT proposes improving safety by eliminating left turn movements from westbound Ocean Boulevard onto southbound US-1 by modifying the median opening. The average traffic along US-1 crossing this intersection is 21,000 vehicles per day.
Based on crash data since January 2014, the number of left turn crashes has increased from two per year to ten per year. This type of crash could be prevented by requiring motorists to make a right turn onto northbound US-1 and U-turn at the median opening at the Jackson Boulevard intersection. Local motorists may also choose to use local roads to access Jackson Boulevard and turn left onto southbound US-1.
FDOT representatives will be available at the meeting being held at the FDOT St. Augustine Maintenance Office located at 3600 DOT Road. A public comment period begins at 6:30 p.m. and representatives will provide information and help answer questions.
This meeting is being conducted without regard to race, color, national origin, age, sex, religion, disability or family status. For more information, contact FDOT toll-free at 800-749-2967. Comments can be e-mailed to FDOT project manager at Richard.Bame@dot.state.fl.us.
Share your thoughts with our readers >>