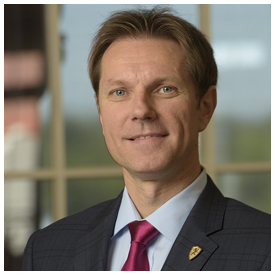 Four Flagler College alumni were recognized during the 18th Annual Flagler College Alumni Awards on May 6th for their outstanding contributions to the areas of service and professional achievement.
St. Augustine's Alan Bratic, '97, received the "Flagler Service Award" for his longtime leadership on the Saints Club Advisory Board — helping the college transition from National Association of Intercollegiate Athletics to National Collegiate Athletic Association Division II status and fundraising for Flagler College Athletics for over 10 years.
Also recognized was Gareth Paul Cox, '07, who received the Young Alumni Achievement Award for his cinematography work on documentaries, TV episodes and narrative films.
Maureen Gatens Thomson, '77, who is a breast cancer survivor, received the Community Service Award in recognition for her breast cancer awareness advocacy, which resulted in the issuing of a breast cancer license plate in the state of Washington.
Vivian Burrus Todd, '75, of Beaumont, Texas, received the Professional Achievement Award for her exceptional sales career in real estate.
Flagler's Alumni Weekend took place last week and drew more than 400 alumni and family members to the St. Augustine campus.
Share your thoughts with our readers >>