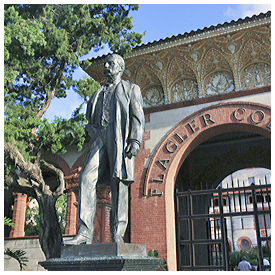 Flagler College's Student Government Association announced to Historic City News that they intend to hold what they are calling "a debate" between candidates for St. Augustine's city commission in the college's Lewis Auditorium located at 14 Granada Street.
Flagler College assistant professor of Political Science, Dr. Brenda Kauffman, will moderate the "debate".
"I believe it is important to hold an event like this because these candidates are elected to represent each and every one of us," Student Government Association President Caitlin Croley told local reporters.
Historically, candidates in local races have declined debates; which are adversarial by definition. Organizations like the League of Women Voters, the St Augustine Beach Civic Association, and the Neighborhood Council of St Augustine have opted to present candidate forums, instead.
The college reports that incumbent Mayor Nancy Shaver, challenger Kris Phillips, incumbent Vice Mayor Roxanne Horvath, challenger Ronald Stafford, incumbent Commissioner Leanna Freeman and challenger Susan Rathbone will participate.
The free event will be held on Tuesday, October 11th, from 6:00 p.m. to 8:00 p.m. Metered street parking and metered lot parking is free after 5:00 p.m.
If you are a person with a disability and need reasonable accommodations, please contact Lynn Francisco at 904-819-6460. Sign Language Interpreters are available upon request with a minimum of three days' notice.
Share your thoughts with our readers >>