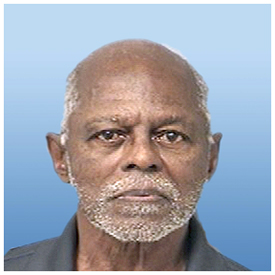 Historic City News was informed that former St Augustine city commissioner, and one time vice-mayor, Errol D. Jones, spent his Thanksgiving away from his family and friends as he was in custody in the St Johns County Detention Facility.
Jones, who is 74-years-old, was arrested by local police in October 2011, charged with resisting a police officer. He was released on $500 bond. Those charges were settled; but, again in March of last year, police arrested Jones.
In the March 2016 arrest, he faced a third-degree felony charge of aggravated assault with a weapon, and another misdemeanor charge of resisting an officer. With conditions on his release before trial, Jones was required to post a $2,000 bond.
The very same day of his release, he violated a condition of his release and police re-arrested him, returned him to the county jail, and bond was increased to $2,500.
When Jones' court date rolled around in April, he failed to report for the hearing as required. The court revoked his bond and issued a capias. Jones was re-arrested — only that time, his bail was established at $5,000.
During the morning of November 19 2016, Jones, who resides at 113 DeHaven Street, finds himself charged with violation of the terms of his release and he is not being allowed bail.
The trial date has not been set.
Share your thoughts with our readers >>