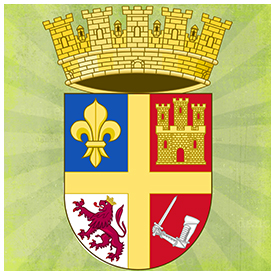 The City of St. Augustine announced to Historic City News that applications are available for the 2016 Neighborhood Grant Program. The deadline for applications is Monday, March 21. Applications are evaluated by a committee of city staff members which presents a package of recommended projects and funding for each to the city manager.
The program offers up to $2,500 for projects that are neighborhood centric and meet the criteria of one of three categories:
Improvements: a tangible physical asset, either new or existing, located on public space;
Communication: print material, web design/services to benefit the neighborhood; or
Education:  workshops, classes, guest speakers for the benefit of the neighborhood.
Eligible applicants may be:
a neighborhood association member of the St. Augustine Neighborhood Council verified by the Council via letter;
the Council itself for projects that benefit the entire Council;
an organization representing a group of residents of a particular neighborhood; or
a group of residents of a particular neighborhood.
Upon approval by the city manager, appropriate staff will meet with each project coordinator to review the work plan, timeline, policies and procedures in keeping with city rules and regulations after which project work may commence. Funds are made available as reimbursements only and no funds will be made without appropriate documentation of expenditures. All work must be completed and reimbursable funds expended by September 30, 2016.
The City Commission budgeted a total of $12,500 for this year's grant program. When the city received a donation last fall from 84 Lumber in the amount of $1,084 dollars, those funds were designated for the grant program bringing the total amount of available funds to $13,584.
The grant application guidelines are available at www.StAugustineGovernment.com.
Share your thoughts with our readers >>