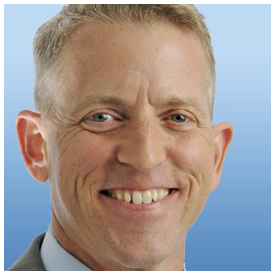 Guest Column: Representative Paul Renner on Week 8
Representative Paul Renner
Florida House District 24
Dear Historic City News readers:
Last week, we finished Week 8 of the 2016 Legislative Session. Below are highlights of some of the important legislation the House advanced:
House Passes Legislation Creating Dedicated Funding Source for Everglades Restoration
Last week, the House passed
House Bill 989
to create the Legacy Florida initiative, which establishes a dedicated funding source for Everglades restoration. Should this legislation become law, it is expected that approximately $200 million will be directed toward restoration efforts annually.
House Passes Health Care Bills to Increase Access and Reduce Costs
The House supports increasing access and quality of care by pursuing solutions aimed at reducing costs and eliminating government barriers to new, more efficient ways to care for people. On the floor last week, we passed several bills, many of which I have co-sponsored, to further these goals:
House Bill 37, relating to direct primary care, eliminates the dual bureaucracies of insurance and government and allows for a direct contract with your doctor, restoring the patient-physician relationship.
House Bill 85  eliminates

 

unnecessary regulations on ambulatory surgical centers (ASCs). I believe this will help reduce health care costs by increasing patient choice and market competition

.
House Bill 423

 

expands 

the scope of practice for advanced registered nurse practitioners and physician assistants to give patients greater access to care.
House Bill 1061

 

enacts the Nurse Licensure Compact (NLC) and authorizes Florida to enter into the revised 2015 compact with all other compact jurisdictions. The NLC grants a multistate license to nurses based on licensure in their state of primary residency. This multistate license allows them to practice nursing in other compact member states without having to obtain additional licenses. Participation in the NLC will ease the significant nursing workforce shortage, which is greater in Florida due to our aging population and seasonal tourism needs, making our state better able to compete with other states for nurses.
House Bill 1175

 

requires the Agency for Health Care Administration to contract with a vendor to provide an online, searchable tool to allow consumers to access 15 billion lines of cost and quality data on more than 70 health care service bundles.

 

Clear, factual information about the cost and quality of health care is essential for consumers to select value-driven health care options, and for consumers and providers to be involved in and accountable for decisions about health care.
House Bill 7087

 

authorizes Florida licensed health care professionals to use telehealth to deliver health care services within their respective scopes of practice. The bill also authorizes out-of-state health care professionals to use telehealth to deliver health care services to Florida patients if they register with the Department of Health. This will allow Floridians who live in rural areas or cannot leave their residence due to medical or transportation challenges to be treated in their homes.
Bill Promoting Veterans Employment Unanimously Passes House
There are 1.6 million veterans who call Florida home, and I believe we should do everything we can to help our veterans find employment. Last week, the House unanimously passed
House Bill 1219
 which requires agencies to write a recruitment plan to hire veterans and ensure full use of veterans in the agency's workforce.
I am proud to support this great bill that will, in my view, not only help veterans find employment, but continue to make Florida the most veteran friendly state in America.
House Passes Bill to Protect Women's Safety and Eliminate Taxpayer Funds for Abortion Providers
Last week, the House passed
House Bill 1411
to protect the health and safety of women by
setting new requirements for the inspection of abortion clinics by the Agency for Health Care Administration (AHCA) and requiring abortion referral or counseling agencies to register with AHCA. The bill also requires all physicians who perform abortions in a clinic prior to the third trimester to have admitting privileges with a hospital within a reasonable proximity of the clinic. The bill also bans state and local government funding for entities that perform elective abortions and prohibits anyone from advertising, selling, purchasing, donating, and transferring fetal remains obtained through an abortion.
We are now at the point in Session where House Committees and Subcommittees have finished meeting and we spend most of our time on the House floor debating bills and voting on their final passage. Last week, we also continued the budget conference committee process and negotiations with the Senate. I look forward to updating you as we work toward

 

finalizing a responsible balanced budget for the next Fiscal Year.
I will continue to update you periodically about bills under consideration and any new laws that are passed. As always, thank you for your confidence in my service. It is an honor and  privilege to serve our district in Tallahassee.
Share your thoughts with our readers >>