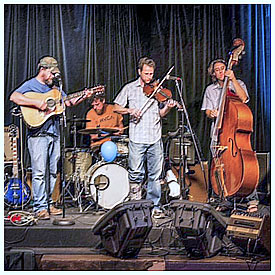 Mary K. Herron reported to Historic City News that the Florida Agricultural Museum will hold the 6th Annual Hot N' Spicy Festival this Saturday, February 13th, from 11:00 a.m. til 4:30 p.m. at the museum facility located at 7900 Old Kings Road North in Palm Coast.
The one-day event features spicy foods from area restaurants and retailers along with live music. Admission is $5 per person, with proceeds helping to support museum programs and Feed Flagler. The gates open to the public at 10:00 a.m.
Johnny Matanzas and the Hombres will open the show at 11:00 a.m. followed by the Wild Shiners from 1:30 p.m. to 4:30 p.m.
The Hot N' Spicy Festival will also feature Parrot Shows, the Banana Derby (monkeys riding dogs), and wagon rides of the museum's farm and historic structures. Craft beers and lots of amazing foods will be available as well.
We would like to thank our event sponsors including Bright House Networks, Historic City News, Kix Country Radio, Beach Radio, The Daytona Beach News-Journal, The Palm Coast Observer, Hammock Beach Resort, Chanfrau & Chanfrau Attorneys at Law, and Daytona Hyundai.
Please bring canned goods or non-perishable items to donate to Feed Flagler, a program that helps support hungry folks in our county. Closed-toe walking shoes are recommended for visitors to the event. The Florida Agricultural Museum's regular tours will not be available during the event. Do bring a lawn chair, but leave your coolers and pets at home.
About the Florida Agricultural Museum
Florida Agricultural Museum, Inc is a 501(c)3 non-profit educational organization in Palm Coast Florida. The museum was established at the request of former Agricultural Commissioner Doyle Conner in 1983 in Tallahassee to help preserve Florida's agricultural heritage. In 1997, the Florida Agricultural Museum moved to its new home on 460 acres in Flagler County. The museum's mission is to preserve Florida's agricultural past, interpret agricultural issues of yesterday, today, and tomorrow, and educate the public about these issues through enjoyable experiences.
Share your thoughts with our readers >>