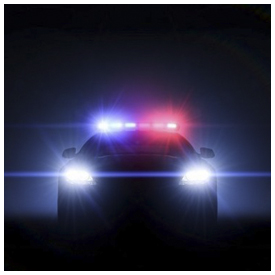 Historic City News thanks St Augustine North Davis Shores neighborhood council president, Susan Rathbone, for bringing to our attention that a woman jogging on Avista Circle last night was attacked by an unknown assailant. City police have not identified the person responsible.
Sergeant Jason Etheredge reported on facebook that the St. Augustine Police Department responded to the victim's call for help Tuesday night around 10:00 p.m.
The victim stated that a man, approximately 6′ tall, weighing about 220 lbs., with a muscular build, came up from behind and struck her on the head. Neither the attacker's race nor a description of his clothing was reported. The victim's condition was not provided.
Trying to recall what she could about her surroundings in the normally quiet residential neighborhood, she told officers that she remembered seeing a man walking his dog about the same time as her attack.
The victim went on to say that just before being hit, there was a dark colored, older model, medium-sized cargo style van with no back windows, parked on the street. She was able to recall that the vehicle started up as she jogged pass.
If you have any knowledge of this crime you are asked to call Sergeant Jason Etheredge at 904-825-1092. Or, you can remain anonymous and be eligible for a cash reward by calling Northeast Florida Crime Stoppers at 1-877-277-TIPS.
Share your thoughts with our readers >>