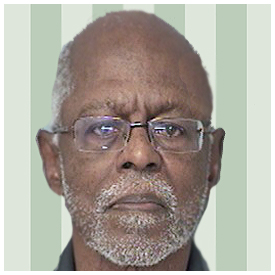 BREAKING NEWS:
Jones re-arrested after release on assault charges
Errol D. Jones was released from the St Johns County Detention Facility at the Neil J Perry Criminal Justice Center after posting a $2,000 appearance bond at 4:15 p.m. this afternoon.
One hour and eight minutes later, at 5:23 p.m., Jones was taken back into custody, this time by the St Johns County Sheriff's Office, charged with violation of a pretrial release condition involving domestic violence.
He remains in custody — this time, without bond. He will appear before a judge in the morning for a first hearing.
ORIGINAL STORY OF FRIDAY NIGHT ARREST
Share your thoughts with our readers >>