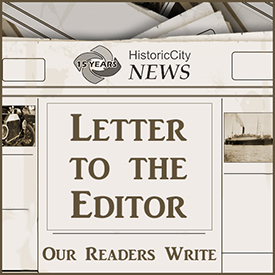 Letter: Meals are meant to feed the hungry
Terry Buckenmeyer
St Augustine, FL
If one can believe the May 7th article in the St Augustine Record, the nightly feedings of the hungry on Bridge Street are being suspended for a week and the St Augustine Beach(?) Police will insure that no one congregates in the dirt lot until the meals are resumed.
It appears from the article that the "dignity" in the "Dining with Dignity" refers only to the servers.
"WE WILL have dignity" – The masters speak. Corporate churches, corporate charities, corporate interests. The hungry must learn their place.
If any "Food Not Bombs" people or supporters are still around, give me a call or email me about sharing meals with the hungry in the Plaza.
Share your thoughts with our readers >>