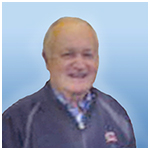 Letter: Ponte Vedra Beach Preserve appeal
Bart Dodge Woloson
Ponte Vedra Beach FL
Dear Editor:
On Friday, January 15, St. Johns County Planning and Zoning Division Chief Planner Danielle Handy, notified me that next Tuesday's hearing for the procedural clarification of the Ponte Vedra Beach Preserve appeal has been continued.
Although no new date was set for this item, the reason given for the delay was that the full board would be present.
I have forwarded my continuing points of contention to Ms. Handy, and asked to have her professional Staff do some fact checking and advise me if any of these points are in error, untrue, biased etc. I offered, if it would be more appropriate, to ask our Commissioner, Jay Morris, to present this same request to Staff.
The following should be tests for granting of variances:
Uniqueness
Failure to do harm to others
Not caused solely by actions or desires of applicant
I do not believe the present case meets those tests for variances.
Every one of the twenty-two lots has at least some area where the "fill" is 2-3 feet (at least 100% more than the 1 ft. fill contemplated in the zoning variance regulation).
Seventeen of the twenty-two lots have some area needing 5 ft. or more of fill – 500% of the variance regulation.
Proposed street elevation and house pad elevations do not meet Ordinance.
Lack of compensating storm water retention in the Guana Lagoon drainage basin could lead to material damage to existing Sawgrass property.
Traffic, including ingress / egress a further concern.
Credentials and training:
S. Civil Engineering; Master's equivalent in City-Regional Planning.
Planned and directed development of the first business park in Greater Chicago.
Principal in industrial and commercial development firm. Directed thousands of acres of industrial development plus several million square feet of industrial buildings.
Expert witness before State and Federal courts in matters related to real estate development.
Many years of voluntary public service including service as Chairman of Zoning Board of Appeals, Lake Forest, Illinois.
Share your thoughts with our readers >>