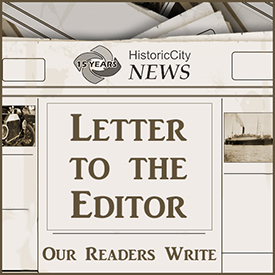 Letter: Veteran disgusted with "blind pride" of some service men
Heather Carroll
St Augustine, FL
Dear Editor:
Jason Kaplan, listed as owner operator of Conch House in St Augustine, replied to a post on my son's Facebook page that he apparently viewed via a mutual friend.
His reply was not only uncalled for but obviously and disgustingly racist. Implying my son should return to Africa for having a view of the political world different than his own.
This is a clear example of the reason for my son's perspective and only serves to fuel his belief that he must fight harder to be treated equally. Thanks for that!
As a veteran I am disgusted with the blind pride many service men and women have in a country so wrought with despair and strife for so many of its citizens, so blind they would rather throw citizens from her borders than work to address the issues so overwhelmingly crushing the greatness we might have been. Wake up!
And, I certainly will never return to The Conch House. How dare you!
Share your thoughts with our readers >>