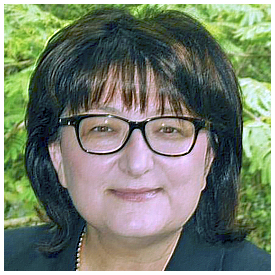 Letter: Why are school districts distributing pornography?
Kelly Lorbeer
St Johns County, FL
Dear Editor,
I am shocked to learn that the 2015 summer reading list for 6th graders attending public schools in Collier, Lee, and Marion County recommends books like Beautiful Bastard that contains dialog like, "You wouldn't be such a tease if you were being properly f*****".
Because the school districts select summer reading material from the same lists, this book, and others like it, have potentially been recommended in other counties throughout the state.
Beautiful Bastard.
Lauren,Christina. New York: Gallory Books, 2013.

He leaned close enough to bite my shoulder, whispering, "You f****** tease". Unable to get close enough, I quickened my pace on his zipper, shoving his pants and his boxers to the floor. I gave his c*** a hard squeeze, feeling him pulse against my palm. He forced my skirt up my thighs and pushed me back on the conference table. Before I could utter a single word, he took hold of my ankles, grabbed his c***, and took a step forward, thrusting deep inside me. I couldn't even be horrified by the loud moan I let out – he felt better than anything. "What's that?" he hissed through his clenched teeth, his hips slapping against my thighs, driving him deep inside. "Never been f***** like this before, have you? You wouldn't be such a tease if you were being properly f*****".
On February 12, 2013 the New Your Times called #1 international bestseller Beautiful Bastard, an erotic romance. The inside cover of the book identifies a series of titles for the young reader. These titles include Beautiful Stranger, Beautiful Bitch, Beautiful Bombshell, Beautiful Player and Beautiful Beginnings. The inside cover also recommends the Wild Seasons series which includes Sweet Filthy Boy and Dirty Rowdy Thing.
Local school boards and elected officials throughout the state have turned a blind eye to objections to this pornographic material. The news media has received this material time and again and still no film at eleven or front page news. It appears their norm has become books that glorifies teen sex as standard practice. Or perhaps the media does not report because government regulations prevent them from saying or printing titillating pornographic words and material.
Providing, or recommending, age-inappropriate erotic material to public school children is quite simply distribution of pornography. This material violates the intent, if not the letter of FS 847.011.
I have written to Florida Attorney General Pam Bondi to respectfully request her immediate action to stop Florida public school districts from recommending or distributing pornography.
I also request you follow up with an investigation to determine how pornography has made its way into the public schools of the great State of Florida.
Share your thoughts with our readers >>