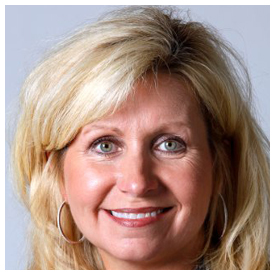 Historic City News received an announcement from William S. Morris IV, president and CEO of Morris Communications Co., that Delinda Diane Fogel has been promoted to chief financial officer of Morris Publishing Group; leaving The St. Augustine Record in search of a new publisher, again.
The announcement came Wednesday ending speculation that, after three years in the local publication's driver's seat, Fogel is more valuable to the company if she returns to her professional roots in accounting and finance.
Fogel was transferred to The Record from The Florida Times-Union where she had been working in financial and strategic planning since 2008. Previously, she was Chief Financial Officer of the Savannah Morning News. She joined Morris in 2004 as a division controller. The company says Fogel holds a bachelor's degree in accounting from the University of Louisiana at Monroe. According to the Florida Department of Business and Professional Regulation Online Services website, Fogel was licensed as a Certified Public Accountant on January 14, 2015.
"We are delighted to have Delinda joining our corporate staff," Morris said, "I'm certain she'll make a significant contribution to the company."
Morris, who served as general manager of The Record in the early 1990's, wrote that The Record will "begin immediately" a national search for a new publisher.
Share your thoughts with our readers >>