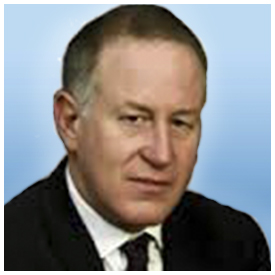 The St Augustine Tea Party will be hosting internationally known author, researcher and commentator Trevor Loudon, and Historic City News readers are invited to attend his upcoming presentation.
Loudon has come to America from his native New Zealand to warn Americans about the dangers of radical elements of Communism and Islam that affect the policy of the United States.
At our Tuesday open meeting on September 27, 2016 Trevor Loudon will be showing his full length Documentary Release of THE ENEMIES WITHIN – Exposing Elected Officials and their ties to Communists and Radical Islamic Terrorists.
These diverse groups have become allies in the take down of America.
Loudon poignantly asks "Could Hillary Clinton pass a FBI security check?"
And those who serve on America's most influential and sensitive congressional committees, for example, are not required to undergo the most basic of security clearances.
Many Congressman, because of their associations with Communist and Islamic Terrorists, would also fail a FBI security check.
While the American public strongly supports our troops protecting the United States from foreign enemies overseas, the U.S. Constitution warns us to guard against enemies both foreign and domestic.
Trevor Loudon first discovered the long-hidden relationship between notorious Hawaiian Communist Party member Frank Marshall Davis and the young Barack Obama.
Loudon also exposed the Communist roots of Obama's "Green Jobs Czar" Van Jones.
After an extensive campaign by Glenn Beck and others, Jones was forced to resign from his White House position.
Loudon's research has been cited by Glenn Beck, Rush Limbaugh, countless articles, and in books by well-known authors Paul Kengor, Aaron Klein and Jerome Corsi.
The Enemies Within is designed to warn American voters about how neo-communism and its Jihadist allies work to undermine the United States national security from within. Loudon's research exposes why crucial decisions made in the highest seats of the federal government often prove disastrous for America and her allies.
The SATP invite the general public, free of charge, to attendance the showing of this extraordinary documentary. Mr. Loudon will be available for questions after the movie presentation.
The showing will be at 6:30 PM on September 27, 2016 at the Village Inn, located on (US1 N) 900 Ponce de Leon Boulevard, St. Augustine, Florida.
Share your thoughts with our readers >>