A 36-year-old St. Johns County man, Johnny Lawrence Williams Jr., is being sought as a person of interest in connection with a double homicide that occurred early this afternoon.
Deputies responded to two separate shooting incidents within minutes of each other at about 1:40 p.m. today.
One of the scenes was in the first block of Rollins Ave. The victim at the Rollins scene was identified as Jamie Antoinette Wilson, 24, St. Augustine.
The other scene was at Duval St. and W. 4th St. The victim at the W. 4th St. scene was identified as Keiwuan Je'vante Murray, 18, St. Augustine.
Witnesses say Williams fled the scene in a silver Nissan Murano. It is believed that he ditched that vehicle and switched vehicles. Detectives suspect that Williams is traveling in a 2001 Burgundy Ford Contour with dark tinted windows and black steel rims. The Florida vehicle tag number may be "362 JLL".
Williams is described as a black male, 5'9" tall, 195 pounds.
Anyone with any information concerning the whereabouts of Williams is asked to call 911 immediately. He should be considered armed and dangerous.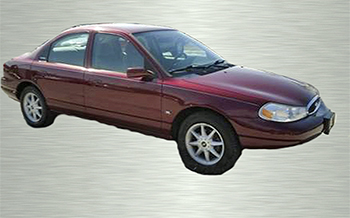 Share your thoughts with our readers >>