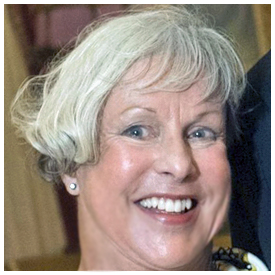 Thursday evening a group of St Augustine and North Beach residents gathered at the First Church of the Nazarene to discuss the potential traffic calming effects likely if the city were to close access from May Street northbound onto Douglas Street and Magnolia Avenue.
The meeting was called by Engineering Project Coordinator Xavier Pellicer and attended by City Manager John Regan who has received requests from residents in the Nelmar Terrace neighborhood to deal with the problems caused by "cut-through" traffic from A1A and US-1.
"Discussions with residents is one of the important steps in reaching the right decisions for our traffic congestion problems," Mayor Nancy Shaver told local reporters. "If we are going to get serious about solving mobility problems, we have to accept the reality that some changes are going to have to occur."
Historic City News readers in Nelmar Terrace and Vilano Beach were divided on how they think city officials should proceed, with those in town pressing to close the auxiliary streets. Vilano Beach, Surfside, North Beach and South Ponte Vedra Beach residents seemed most vocal in opposition to the closures.
Shaver said that she appreciates the concerns expressed by county residents and she is aware that those concerns are being considered by city officials making the decisions. She cautioned that no matter what initial traffic calming efforts are implemented, they must be compatible with the city's overall mobility plan.
For a map of the streets under discussion, visit www.StAugustineGovernment.com and look for the Public Works Notice section.
"There is always fear of the unknown, but sometimes those fears are unfounded," Shaver told Historic City News. "For example, cuts through Nelmar Terrace were never part of local evacuation plans. I encourage everyone to take the time to get the facts."
For questions and more information regarding the meeting, please contact the Public Works Department at 904.825.1040.
Share your thoughts with our readers >>