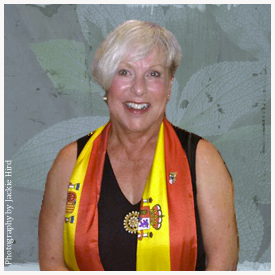 Mayor Nancy Shaver will ask the City Commission tonight to rescind its 3-2 vote to deny a planned unit development (PUD) time extension for completion of the Madeira development on the former Ponce de Leon golf course.
At the last meeting, January 25th, Shaver and Commissioners Leanna Freeman and Nancy Sikes-Kline, voted against a five year extension for completion of the three development phases; Shaver suggesting "something you might do for us that reflects the public good component" in exchange.
"It's important as a City for consideration of the public good to be an element of everything we do," Shaver was quoted in the St Augustine Report. "A PUD is in essence a contract which includes the performance of certain obligations. When those obligations can't be met, as in the case of the Madeira project, it's important that a negotiation of the terms for any extension be a part of that process, rather than an assumption."
Shaver said, "If the Commission chooses to rescind its denial of the matter, those important discussions can go forward."
City Attorney Isabelle Lopez determined that if the vote to rescind is successful, the substantive hearing will be scheduled and noticed for the next meeting, February 22nd.
Shaver will seek the rescission during mayor and commissioner comments at the end of tonight's meeting which begins at 5:00 p.m. in the Alcazar Room at City Hall and will be broadcast live on www.cosatv.com.
Share your thoughts with our readers >>