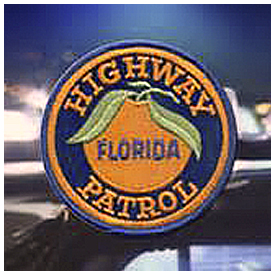 At about 3:15 p.m. this afternoon, the Florida Highway Patrol reported to Historic City News that three vehicles were heading southbound on Interstate 95 in close proximity to each other, when one driver lost control of their vehicle resulting in a three-vehicle crash that sent three passengers to a nearby hospital emergency room.
As the vehicles approached mile marker 322, 47-year-old Barrel Morel of Sanford, was operating a 2002 Freightliner semi-truck in the outside lane, 37-year-old Nolfang Guzman Mejio and three passengers were riding in a 2010 Chrysler Town and Country minivan in the center lane, and, 52-year-old Lorrie Lozeau of Ormond Beach, was driving a 2013 Hyundai Elantra in the inside lane.
For unknown reasons, the mini-van in the center lane swerved to the left, causing the Hyundai to take evasive action; swerving from the inside lane, off the roadway, and into the guardrail. The Hyundai overcompensated as it returned to the roadway, striking the mini-van and causing it to rotate. The Hyundai continued off the right side of the roadway.
The driver of the mini-van, his passengers, 32-year-old Yessica Godoy Lopez, 9-year-old Jeffery Guzman Godoy, and 2-year-old Camilo Guzman Godoy, were from Spartanburg, South Carolina.
The front of the mini-van struck a guardrail and continued to rotate. It traveled across all southbound lanes into the path of the Freightliner tractor-trailer. The semi-truck driver applied brakes, according to evidence collected at the scene; however, he could not avoid impact with the mini-van, striking it squarely on the passenger side.
The mini-van continued to rotate, ejecting the right-rear passenger from the vehicle. The passenger came to final rest in the southbound inside lane. The impact caused the Freightliner to overturn onto its right side where it came to rest, off the roadway.
Mejio's three passengers were transported to UF Health Jacksonville; each one in serious condition. The two adult passengers were wearing their seatbelts but the two children were not restrained, according to the traffic crash report. Charges are pending as the investigation continues.
Share your thoughts with our readers >>