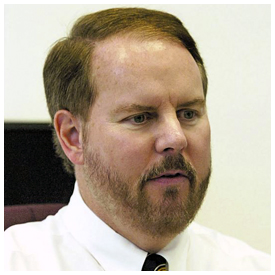 Historic City News receives calls, e-mail, and in-person requests to cover a wide variety of topics for our local online news journal. We try to report on as many different activities as possible given our available resources.
There are certain topics that seem to come up more than others, one of the most common recurring subjects is St Johns County's County Manager, Michael Wanchick. We get asked about his "golden parachute" contract, his benefits package, his salary, and what it is that he does to warrant so much compensation.
We scoured the web and came up with salary information for almost all of Florida's 67 counties. Only 10, that we verified, pay their county manager more money than we pay Wanchick.
Here's a comparable salary report with our findings. In addition to salary, we have also listed the population of the county.
| | | |
| --- | --- | --- |
| Broward | $304,674.00 | 1,783,757 |
| Palm Beach | $266,000.00 | 1,342,483 |
| Hillsborough | $260,000.00 | 1,275,617 |
| Dade | $248,500.00 | 2,572,821 |
| Pinellas | $241,072.00 | 925,338 |
| Orange | $231,275.00 | 1,199,627 |
| Volusia | $227,913.54 | 497,100 |
| Duval | $210,000.00 | 875,545 |
| Manatee | $206,086.00 | 333,698 |
| Leon | $205,667.00 | 276,969 |
| St Johns | $200,913.00 | 201,325 |
| Osceola | $192,379.20 | 288,046 |
| Indian River | $190,370.96 | 139,586 |
| Sarasota | $190,000.00 | 385,286 |
| Collier | $189,852.70 | 333,614 |
| Polk | $186,672.00 | 610,650 |
| Monroe | $186,000.00 | 73,492 |
| Pasco | $180,000.00 | 472,788 |
| Alachua | $170,000.00 | 246,733 |
| Escambia | $170,000.00 | 298,438 |
| Hernando | $168,750.00 | 173,287 |
| St Lucie | $167,500.00 | 281,026 |
| Sumter | $165,000.00 | 96,354 |
| Marion | $157,500.00 | 329,442 |
| Charlotte | $154,000.00 | 162,394 |
| Flagler | $152,256.00 | 97,843 |
| Lake | $151,403.00 | 302,247 |
| Putnam | $151,021.00 | 72,124 |
| Martin | $147,084.00 | 146,131 |
| Bay | $145,000.00 | 168,707 |
| Citrus | $140,000.00 | 140,383 |
| Okaloosa | $137,042.54 | 186,887 |
| Walton | $135,660.00 | 56,259 |
| Santa Rosa | $132,412.80 | 152,395 |
| Nassau | $131,867.42 | 74,591 |
| Hendry | $124,630.00 | 37,808 |
| Columbia | $120,000.00 | 63,479 |
| Gulf | $104,800.00 | 12,748 |
| Desoto | $103,000.00 | 32,427 |
| Hardee | $102,018.00 | 25,774 |
| Gadsden | $102,000.00 | 44,778 |
| Wakulla | $92,000.00 | 27,403 |
| Taylor | $90,000.00 | 19,627 |
| Jackson | $85,739.00 | 42,435 |
| Gilchrist | $85,000.00 | 16,033 |
| Levy | $83,532.80 | 40,304 |
| Madison | $78,395.20 | 17,740 |
| Jefferson | $74,515.35 | 13,435 |
| Baker | $72,100.00 | 24,825 |
| Holmes | $70,000.00 | 18,473 |
| Bradford | $67,953.60 | 24,324 |
| Hamilton | $60,000.00 | 12,055 |
| Franklin* | $57,000.00 | 9,856 |
| Washington | $55,120.00 | 22,350 |
| Calhoun | $52,270.00 | 12,929 |
| Lee | NR | 643,107 |
| Brevard | NR | 547,898 |
| Seminole | NR | 430,916 |
| Clay | NR | 192,843 |
| Highlands | NR | 99,069 |
| Suwannee | NR | 41,067 |
| Okeechobee | NR | 37,789 |
| Dixie | NR | 14,982 |
| Glades | NR | 11,688 |
| Union | NR | 10,674 |
| Lafayette | NR | 6,915 |
| Liberty | NR | 6,725 |
Share your thoughts with our readers >>