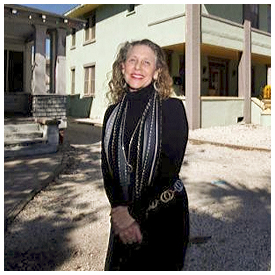 Historic City News has learned that an additional $16,483.60 expenditure for outside legal fees will be approved tonight on the City Manager's consent agenda at the request of City Attorney Isabelle Lopez.
The payment is for an invoice dated January 25, 2016 from the Marks Gray Law Firm for unspecified legal services regarding Wendler vs. City of St. Augustine.
In an article we published January 19, 2016, we asked the question, "Should we spend $80,000 in legal fees to fight Wendler?" Comments from readers on our website and other social media properties, were mixed with some supporting the continued defense of this lawsuit filed by Donna R. and Scott G. Wendler in 2014.
The Wendler family was denied the necessary demolition permit to undertake construction of a boutique hotel on property they own on King Street after the Historic Architectural Review Board in 2007 rejected their application.
Donna Wendler said she researched the demolition applications made to the city over the prior 10-year period, and only seven of the 162 applications were denied indefinitely — all seven were applications by Wendler. When they discovered that, they brought a $3.4 million lawsuit seeking to recover damages using the Bert J. Harris Jr. Private Property Protection Act.
With this latest expenditure, the City is pushing $100.000 in legal defense feesv– still with no apparent end in sight. If Wendler prevails at trial, and our legal advisors seem to think that she will, she will be entitled to recovery of her damages and legal fees — it will be an expensive day for St Augustine taxpayers.
Share your thoughts with our readers >>